Here Are My Thoughts,


The Song Mykonos By Fleet Foxes Makes Me Want To Go To Greece Even More.

I'm More Sad That I Won't Be Getting To Just Spend Time With You Than I Am That Now I Don't Get To See Jack's Mannequin.

I'm Happy This Week Is Finally Over.

I Wish East Shore Weren't So Stupid.

I Long To Work In A Library.

It'd Be Swell To Go To A Gaga Concert With My New Gay Friend, Ben.
(Who Is The Funniest Drunk Person I've Encountered. He Was Ridiculously Handsy With Me And Yennifer. It Was Hilarious. And Now Listening To Lady Gaga Reminds Me Of Him.)

I Wish I Didn't Let Such Small Things Disappoint Me So Greatly.

I Miss When We Didn't Go A Day Without Talking To Each Other.
(More Like We Had To Speak To Each Other In Some Way, Shape, Or Form Every Day Or Else Things Felt Off.)

I'm Determined To Make The Following Week A Rather Swell One.
(Even If It's Valentines, And Valentine's Day Is Thuper Duper Lame. And Is Also Known As Single Awareness Day. I'm So Looking Forward To Couples Molesting Each Other This Entire Coming Week.)

And Last, But Not Least, Michael Buble Is Pretty Magical.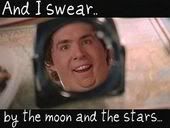 And This, Well, This Just Makes Me Smile.